A unique medieval and fantasy collaboration between composer and performer David Yardley and some of Australia's finest musicians from the Sydney Chamber Choir, The Song Company and Pastance, along with guest contributions by renowned New York-based medieval ensemble Concordian Dawn, under the direction of Christopher Preston Thompson.
Inspired by his lifelong immersion in authentic medieval sound, Yardley's compositions conjure lost music of the mythic isle of Avalon, from Arthurian legend. This first of two albums journeys through Yardley's settings of long-forgotten medieval sacred and secular texts, whose original music has not survived, as well as his musical settings of fantasy poetry and contemporary Australian works.
A video with the stunning sound of The Song Company, rehearsing before our recording, is available here, along with some more info about the album. 
 Click here to order the new albums. You can receive the music from the album on CD and/or in digital format, as well as album booklet. 
Overjoyed with this review of the album of my compositions, The Lost Codex of Avalon, following its launch in Sydney on December 18, 2021. Read the review here: https://www.classikon.com/cd-review-yardleys-transcendent-medieval-music-for-modern-times/
Join the mailing list to receive notice of new events!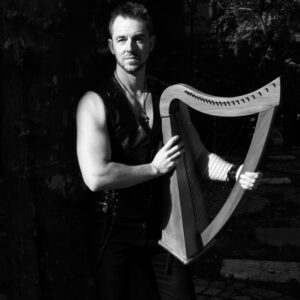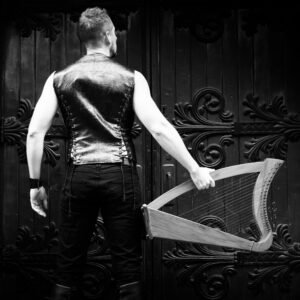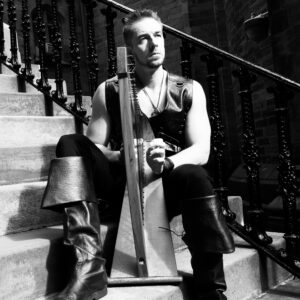 Some of the great musicians I currently work with or have worked with in the past – visit their websites and see what they're about:
The leading professional vocal ensemble in Australia
Renowned medieval organ scholar and performer
Award-winning poet and writer – winner of the inaugural Published Fantasy Authors Competition
Medieval and Renaissance instrumental wizards, from Sydney, Australia
Fyne and Nice Workes – songs, poetry, brewing and more
Incredible historic cathedral in the UK with a stellar choir
World-wide medieval musicians descend every year on Besalu for these exceptional music courses
One of the most famous Episcopalian churches in New York, with one of the best choirs in the world
Beautiful, historic church and a hub of early musicians in the city
Ensemble of musicians committed to high-quality classical performance and the values of the United Nations
Canberra-based professional quartet
Superb choir at the University of Cambridge, UK
One of Sydney's foremost choirs
World-renowned medieval ensemble based in Sydney, Australia
Ensemble of young professional singers in Canberra, Australia
Soprano in Canberra, Australia
Edinburgh-based medieval music duo
One of Australia's foremost countertenors
The inspiration for a generation of medieval musicians in Australia and beyond
Leading organist and conductor/director
Formerly director of the Choir of Jesus College Cambridge
Director of the Clerks' Group, I had the privilege to sing in the Cambridge Medieval Music Group, led by Edward
Canberra-based musician/recording artist/all-round great musician!
Outstanding guitarist, we've performed English lute songs together